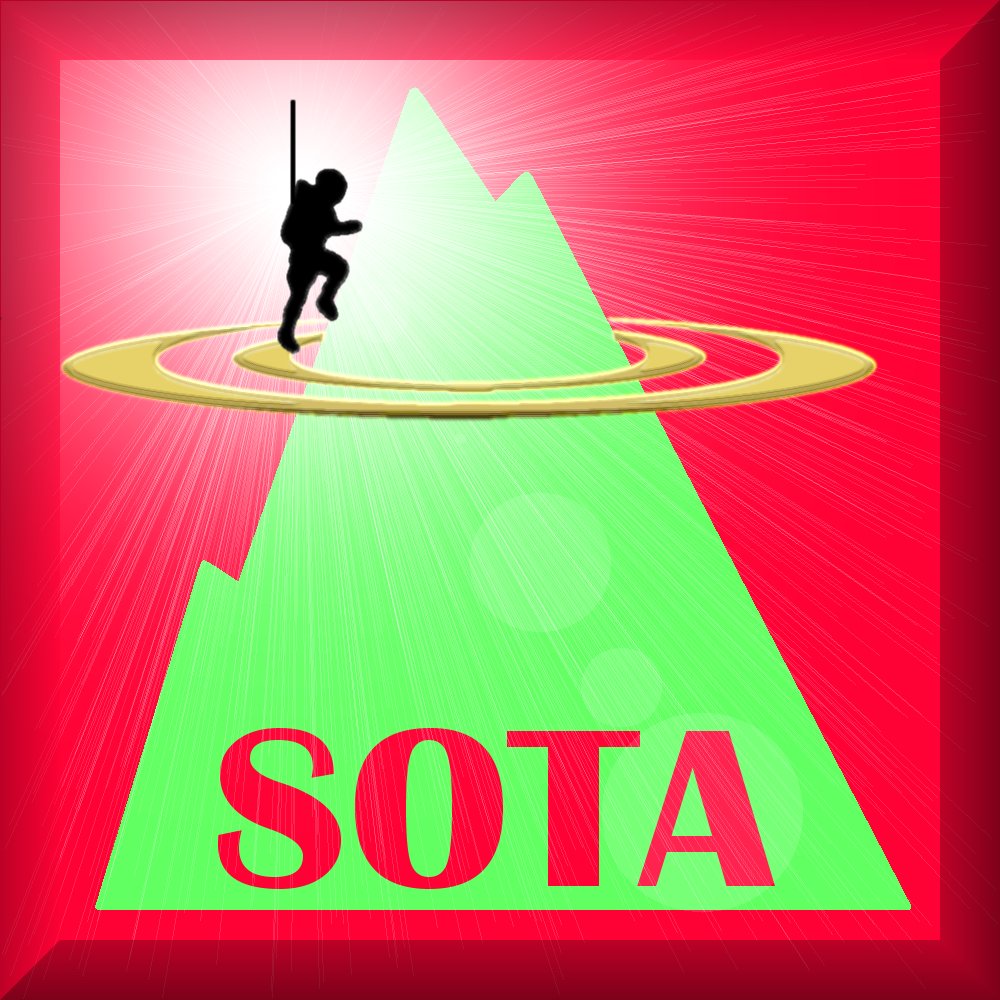 Summits on the Air
SOTA has been carefully designed to make participation possible for all Radio Amateurs and Shortwave Listeners – this is not just for mountaineers! There are awards for activators (those who ascend to the summits) and chasers (who either operate from home, a local hilltop or are even Activators on other summits).
SOTA is fully operational in nearly a hundred countries across the world. Each country has its own Association which defines the recognized SOTA summits within that Association. Each summit earns the activators and chasers a score which is related to the height of the summit. Certificates are available for various scores, leading to the prestigious "Mountain Goat" and "Shack Sloth" trophies. An Honor Roll for Activators and Chasers is maintained at the SOTA online database
How do I start?
Summits on the Air is an amateur radio awards scheme. To participate in this scheme you do not become a "member", there are no dues to be paid or membership cards to be issued. You can join in straight away! You will find it helpful to register accounts our online services, namely SOTAwatch, the SOTA Database and the SOTA Reflector. There is no charge for these accounts, but once registered you can use SOTAwatch to see what is happening right now in SOTA and, join in discussions on the Reflector and log your activity in the Database.
You can then Chase or Activate when you feel like it – SOTA is global, activations can take place throughout the 24 hours of the day. Once you transfer your log to the database there is a permanent record and you can check your entries against those of the stations that you contacted, and keep track of your progress towards awards. Later you might wish to purchase awards, trophies or goods from our on-line shop. These purchases and the occasional donation are the means of financing the SOTA facilities.
For more information: https://www.sota.org.uk/Joining-In
SOTA Watch: http://sotawatch.org/
SOTA Handout: https://sotastore.blob.core.windows.net/docs/SOTA-leaflet-2016.pdf
1756
0
0
cookie-check
SOTA – Summits On The Air