NOTE! – Support our sister club special event station this weekend
---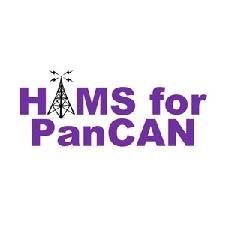 Apr 29-May 1, 1400Z-2000Z, N3P
3.960 MHz  &  7.172.MHz
Certificate & QSL.
Skyview Radio Society – N3P, 2335 Turkey Ridge Rd., Upper Burrell, PA 15068. Multiple N#P Stations across the country will be located in each of the ten ARRL sections – All stations will be on SSB. This nationwide Special Event's aim is raising awareness of pancreatic cancer research and support by the PanCAN (Pancreatic Cancer Network) during its national Purple Stride event. Each station will highlight any ham operator, or friends and family members who are diagnosed with pancreatic cancer located in that Section. Also, we'll provide access to how PanCAN helps patients with support and funding of research projects. Event Bonus stations will be located at Purple Stride locations and will offer special QSL cards. Each N#P station web page on the ARRL Special Event tab will provide QSL submission information. A Clean Sweep Certificate will be awarded for contacting all section stations.
QSL card requests need SASE. For Clean Sweep certificate, include $1 please. . rybar1949@gmail.com
6317
0
0
cookie-check
HAMS for PanCAN